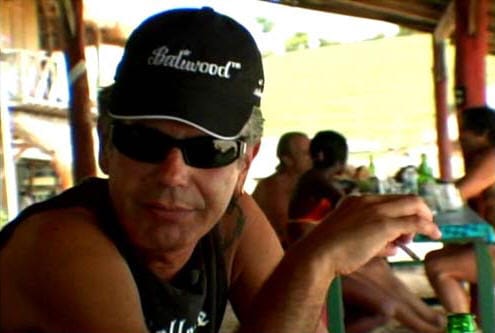 Anthony Bourdain: No Reservations – Zero Point Zero Production (USA)
Discovery/Travel Channels food and travel series hosted by chef and author Anthony Bourdain discovered the rich local culture of Indonesia through its food and people as he took us around the country to explore its diverse and unique cultures and cuisines. Experiencing Jakartas kaki limas (street food), Balis lawar (fresh pigs blood) and the local festivals and delicacies of Garut (Java).
Anthony fell in love with the country, its cuisine and the generosity of the people.