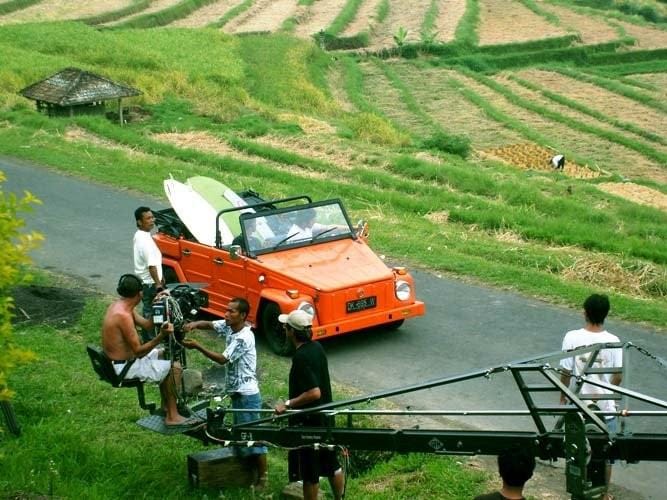 Three Sisters – Globo TV (Brazil)
Uluwatu Blue Point Beach, Balangan Beach, Jatiluwih Rice Fields, Ubud and Taro Elephant Park were just some of the Bali locations featured in this popular TV series. In addition, access was granted to allow filming at the Ngurah Rai International Airport.
The episode was co-produced by Multivision (Jkt) with 60 local crew working alongside 25 Brazilian crewmembers filming over two weeks on the island.
Note: a local Bali production company offering 'film location services' was initially hired but released soon after the Brazilian producer realized they were 'too small and unprofessional' to handle an international production of this size. Globo TV then enlisted the professional support of Multivision and BFC to successfully complete the job