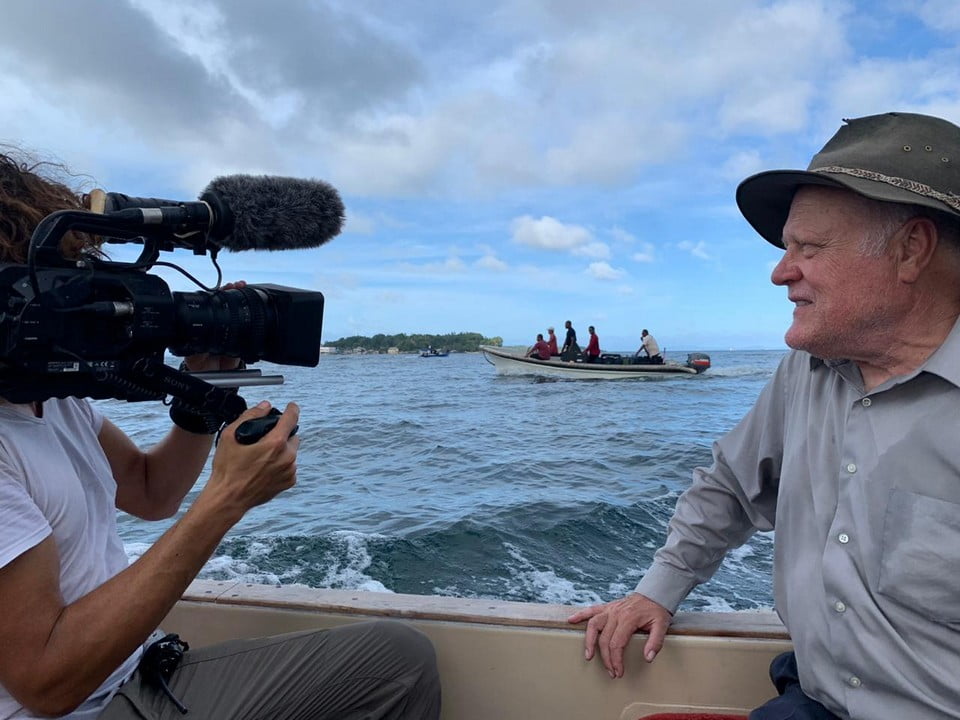 Wild World Diaries – Francois Odendaal Productions (South Africa)
The documentary series Wild World Diaries produced by François Odendaal Productions, South Africa will feature many of the iconic natural wonders of our planet, such as the Kalahari Desert, the South African Cape, Okavango Delta, Amazon, wild rivers of the Blue Ridge Mountains in the USA.
This episode filmed with BFC was shot in Raja Ampat, Sorong, Kaimana, Fak Fak regencies, West Papua Province, Indonesia known for its abundance of life in its diverse marine environment (e.g. whale sharks, manta rays, nudibranchs).
Narrated through the eyes of an explorer – these wild and natural places are presented in the past (archive footage) and present, documenting the changes that occurred in these habitats over the decades.