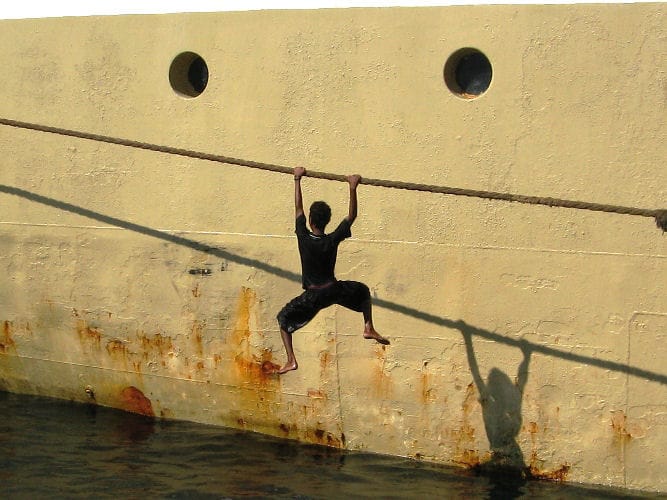 By Any Means – Big Earth Ltd (UK)
Big Earth Ltd's (UK) BY ANY MEANS produced by RUSS MALKIN takes host CHARLEY BOORMAN from Ireland to Australia by any mean possible. The crew travelled through Indonesia visiting a UNICEF Project in Kalimantan, then onto Bali and the outer islands where they sailed from Timor to Darwin.
BFC handled the special needs of the production including film permits and the last minute changes that came with such a production, putting together the full program and routing through the country.
Shooting on Bali at the same time were Cordell Jigsaw Production's (AUS) BONDI LIFEGUARDS. The Lifeguards came along to see the BAM crew off on the next leg of the journey.